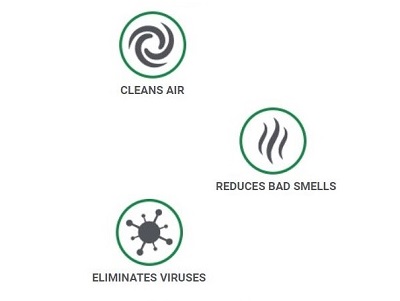 For many years there has been significant research into the control and elimination of germs. Repeated outbreaks of MRSA and C Difficile in hospitals has certainly prompted us all to question the methods used to combat germs in our environment. Not surprisingly, areas where water accumulates such as washrooms, kitchens, and air conditioning units are breeding ground for bacteria. The medical profession has addressed this problem to some degree by using UV lamps that eliminate airborne organisms and viruses. Wave lengths within the short wave or C band of UV light have been found to be the most effective way to eliminate microbial organisms that grow on and around wet surfaces. This includes MRSA, staphylococcus, flu virus, E. Coli and vibrio vulnificus.
With this in mind we turn our thoughts to hand dryers. Much debate has been had with regard to the benefits of hand dryers versus paper towels, included in this debate has been the concern that hand dryers do not remove bacteria. Certainly this was a fair argument in the days when hand dryers were essentially ineffectual.
Regardless of whether one uses a hand dryer or a paper towel, hands that are not dried properly will undoubtedly be affected by a vast range of unpleasant and unhealthy germs. The UVC Hand dryer has just the answer; as with many hospital operating theatres, it uses a powerful UVC light source to kill bacteria and viruses from the air that dries the hands, preventing their spread. Such a simple concept yet so incredibly efficient.
A HEPA filter merely cleans pollen and dust from the air without actually dealing with the bigger issue of microbes, bacteria and viruses.
The Sterillo UVC Handy Dryer
The Sterillo UVC Germicidal light module is proven to kill Coronavirus and is a patented design. In our fight against the coronavirus, the Sterillo is the most essential washroom product available. Whether you are a restaurant, school or office business, the Sterillo is the ideal solution to ensure you are COVID safe. The Sterillo gives anyone entering your premises peace of mind that they are in a safe environment, an important factor in getting business back to normal.
The Sterillo is available with or without hand dryer functionality and sterilises air through a completely stand alone chamber 24 hours a day.