These terms and conditions will apply to all transactions placed with Heat Outdoors Ltd or with its trading names Handy Dryers or Sterillo whether online, by e-mail, by telephone or by post. Please read carefully before placing any order. All contracts shall be governed by and construed in accordance with English Law and any dispute between us will be resolved exclusively in the courts of England and Wales. Nothing in these terms and conditions will be deemed to affect your statutory rights.
By using this websites you are agreeing to be bound by these terms and conditions.
All references to the 'company', 'us' or 'we' will refer to Heat Outdoors Limited. All references to the customer shall mean the person or business purchasing or agreeing to purchase goods from the company. All references to the Web Site shall include reference to all URL's owned by the Heat Outdoors Limited, including www.handydryers.co.uk & www.heat-outdoors.co.uk
Payments
All transactions are subject to payment validation. Orders may not be accepted or processed without a valid payment.
Delivery
Items ordered will be delivered as soon as possible in accordance with the requested delivery service. Charges for the different delivery services can be obtained from our Customer Service Department and are also listed as options at the point of 'checkout' on our web sites. All goods are subject to availability and outstanding orders / items can be cancelled at any time unless they are for "bespoke" or "special" order products.
From time to time we may have to revise delivery charges; this is mainly with overseas orders. If these instances, we will contact you within 24 hours to confirm your acceptance of the revision. The order will not be processed or charged until we have your authority to do so.
Returns and Exchanges
IMPORTANT NOTE: Please check the contents of your order as early as possible as breakages cannot be addressed unless reported within 48 hours of delivery to you.
We want you to be delighted with every purchase and strive to offer you excellent quality, value and service at all times. If you wish to return any item for exchange or you have decided not to keep it, please let us know within 14 days. We will exchange or refund the cost of the item(s) apart from replacement lamps, "special" order and "bespoke" products where no exchange or refund is available unless the goods are in some way defective.
As with returning items to a shop, it is your responsibility to arrange and pay for the return of goods that have been correctly supplied and are not faulty. We recommend that they are sent via an insured and signed-for service.
All returned goods must be in a new and unused condition together with original undamaged packaging a copy of your receipt for a refund/credit to be offered.
To cancel any item either before delivery or within 14 days or receipt, you should e-mail, fax or write to us quoting your order number. You must take reasonable care of the items, not use them and retain all original packaging. Goods must be returned to us within seven days of your notice to cancel. Items may be returned to Heat Outdoors Limited Customer Service department. All goods are returned at your own expense unless the item is deemed faulty or incorrect, where we will refund the cost on receipt of the goods.
Provided that the goods are received back in an unused condition and in their original packaging with all accessories, you will receive a refund within thirty days of your notice to cancel.
In the event of any goods arriving damaged or failing to match the items ordered, details must be notified to us within 48 hours of receipt. If we receive no such notification, the customer will be deemed to have accepted the items as being delivered in satisfactory condition. We cannot be held liable for any consequential losses caused by late delivery or failure to deliver by the company's appointed carrier. Liability in such cases is limited to the value of those items.
Guarantee
All products offered are guaranteed for a minimum period of twelve months (unless otherwise stated) from the date of the original invoice against failure to provide reasonable use owing to defective workmanship or materials. The guarantee excludes faults caused by accident, neglect or misuse, including non-maintenance of any product as advised at the time of purchase on our website and also written and provided with the product upon delivery/instruction manual. This includes the yearly replacement of HEPA filters in some hand dryers. In the event of a warranty claim, please contact us to obtain a WRN (Warranty Returns Number) and then return the item with a copy of the original receipt with the WRN written clearly on it. Please note we do not offer a guarantee for lamps. Please identify clearly the area or part that has failed. All items must be returned in a clean, dry and sanitary condition, otherwise they may be returned to you without attention. Further advice is available by contacting our Customer Service Department during office hours.
At our discretion, we will either repair, exchange or refund the full cost including any delivery charges incurred where appropriate. If you are in any doubt, please contact our customer service department. We are here to help. We recommend that all items returned to us be sent recorded delivery with insurance paid as a minimum. We cannot be held liable for any consequential losses caused by failure of any equipment including costs of electricians or other professionals needed to install or un-install any equipment.
After the initial 28 days, it is your responsibility to arrange and pay for the return of goods that have become faulty. We recommend that they are sent via an insured and signed-for service. We also recommend that you photograph your item in order than any damage caused in delivery to us can be identified and claimed for from your shipper.
Acceptance
Once you place an order with us, you will receive an order acknowledgment email stating the items you have ordered. This does not constitute our acceptance of your order.
Acceptance is acknowledged when your order has been shipped from our warehouse or suppliers.
Non-acceptance of your order may occur due to: being unable to authorise your payment, the product being unavailable, a product pricing or description error.
Copyright and use of our images and videos.
All images, videos and text are the copyright of Heat Outdoors Ltd or our suppliers. Please contact us if you wish to use one of our images or videos: use of our images or videos without our written permission is theft.
Force Majeure
We will not be liable for non-performances of our obligations caused or resulting from industrial disputes or any other circumstances beyond the reasonable control of the company such as Act of God, riots, civil commotion, flood, fire and legislation. If by reason of such circumstances it shall become impossible within a reasonable time for the company to wholly or partly supply the items ordered, then the customer's liability will be limited to the value of the items already supplied together with any associated delivery charges.
Content
Any information displayed on our web site or other printed matter by the company is not regarded to be authoritative or certified as the best practice and is only considered to be useful supplementary advice to other certified codes of practice. All information on our web site is updated regularly.
Pricing and Print Errors
Prices and specifications are checked to the best of our ability, and whilst every effort has been made to make them accurate, no responsibility will be accepted for errors and omissions. We reserve the right to alter our prices and specifications without notice.
Ownership of Goods
All items supplied to the customer remain the property of Heat Outdoors Limited until we have received full payment.
Complaints
Any complaint or compliment can be sent to our Customer Service Department. We will endeavour to deal with your complaint within five working days of receipt. In the event where we cannot resolve your complaint immediately we will advise a likely time scale to you and keep you informed of any investigation.
Disposal
IMPORTANT - At the end of its life it is the user's responsibility to ensure this appliance is not to be disposed of in domestic or commercial waste but taken to a recognized recycling facility to ensure its component parts are recycled correctly
New government regulations called The Waste Electrical and Electronic Equipment (WEEE) Regulations encourages people to recycling old electrical products, rather than throwing them away.
Electrical goods are the fastest growing waste stream in the UK, growing by 5% each year. Each year in the UK we go through over 1.2 million tonnes of electrical waste.
Over 75% of waste electrical goods end up in landfill, where lead and other toxins contained in These items can cause soil and water contamination which, in turn, can have a very harmful effect on the environment and human health.
Many of the electrical items that we throw away can be repaired or recycled. Recycling items helps to save natural finite resources and also reduces the environmental and health risks associated with sending waste electrical goods to landfill.
In order to protect the environment for future generations it is important that we are all aware of the consequences of our actions and learn what we can do to make a difference.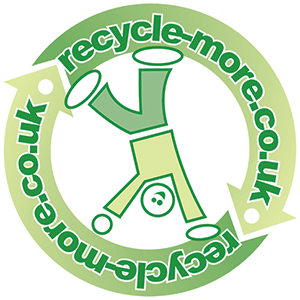 Privacy Policy
Heat Outdoors is committed to processing its user's data fairly, lawfully and securely. This privacy policy covers Heat Outdoors Limited and its websites:
Our full privacy policy can be obatined here.
Cookies
Cookies are placed / collected to monitor visits but not used to store personal data. For full details of how we
Our full use cookies, read our complete cookie policy here.
Security
We are fully committed to providing full security both through our on-line and mail order service. We use secure socket layer (SSL) technology to ensure that your details are safe for all sales transactions with us. All information you provide is fully encrypted so that third parties cannot read it. Depending on the browser you use to view our websites, you will find the necessary secure SSL symbol near the address bar which signifies that you're using the websites using SSL.
We take the security of the data you provide us very seriously. As well as the methods above which ensure your data is collected securely we implement strict measures to continually secure it, prevent any data breach and report any breach to the ICO as soon as it occurs if such a breach occurs.
Access to information
We will strive to always hold accurate and up to date information about you. You can gain access to information that we may hold about you by:
Sending an email to info@heat-outdoors.co.uk
Writing to this address Heat Outdoors Limited, Unit 9, Stort Valley Ind. Est., Stansted Road, Bishop's Stortford. CM23 2TU
We will provide you with a readable copy of any personal data that we may hold about you, within thirty days of receipt of your request.
Requests to opt-out of any communication from Heat Outdoors will usually be immediately actioned if activated via an unsubscribe link or with 48 hours when notified directly.
In instances where you find information that we hold about you to be inaccurate we will correct or delete it promptly.
We reserve the right to refuse to provide a copy of any personal data held, but will give reasons for our refusal.
If you should have any queries regarding our privacy policy or terms and conditions, please contact or write to our Customer Service Department.
If you are currently receiving information from us and would prefer not to, please click on the unsubscribe link placed at the bottom of all our emails to you.
Heat Outdoors Limited
Unit 9 Stort Valley Industrial Estate
Stansted Road
Bishop's Stortford
Herts
CM23 2TU
Office Hours
Office Hours: Our Customer Service Department operates from 9.00AM to 5:30PM Monday to Friday, (GMT, BST).
Klarna Finance
In order to offer you Klarna's payment methods, we might in the checkout pass your personal data in the form of contact and order details to Klarna, in order for Klarna to assess whether you qualify for their payment methods and to tailor those payment methods for you. Your personal data transferred is processed in line with Klarna's own privacy notice.
See our Klarna FAQs here.
Hokodo Business Account Finance
In order to offer business customers Hokodo's buy now pay later payment methods, we might in the checkout pass your personal data in the form of contact and order details to Hokodo. Hokodo will then assess whether your business qualifies for their payment methods and to tailor those payment methods for you. Your personal data transferred is processed in line with Hokodo's own privacy notice.
See our Hokodo terms and FAQs here.
Copyright ©
The contents of this site and other publications from Heat Outdoors Limited are owned or licensed to Heat Outdoors Limited (Company Registration number: 6301075) or are used with permission by the owner. Reproduction strictly by permission only.