Faster dry times and lower power consumption all contribute towards reducing the running costs of hand dryers. Modern technology can save you more than just money, it can also help reduce your carbon footprint and improve washroom air quality.
Handy Dryers has a large range of ECO dryers, some of which offer over 2000 hand dry's per pound! Visit our Energy Efficent hand dryer page to explore the range.
Hand dryers that use older technology, can cost up to 80% more to run than a modern dryer.


Modern hand dryers can save up to an amazing 97% of the cost of traditional paper towels.


It takes 17 trees and more than 20,000 gallons of water to make one tonne of paper towels.


Low energy ECO hand dryers use significantly less carbon emissions than paper towels
Read more by visiting the
Handy Dryers Blog.
We take a look at the costs of running a hand dryer vs the traditional recycled paper towel.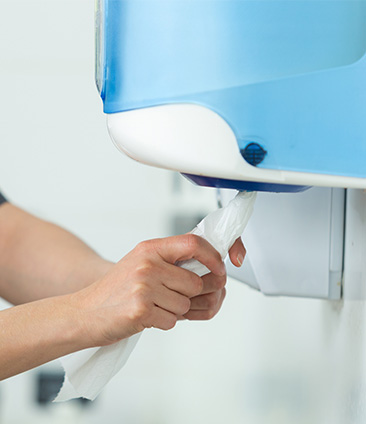 VIEW OUR MOST ENERGY EFFICIENT HAND DRYERS