WHY STAINLESS STEEL DRYERS MAKE PERFECT SENSE
Our premium range of stainless steel hand dryers have been specifically designed and manufactured to stand the test of time. With both polished and brushed stainless-steel finishes available, all of our stainless steel units are robust in function and physicality.
The high-quality stainless-steel castings offer ultimate style to any washroom and are rust and corrosion proof, helping ensure your washroom remains functional and stylish at all times.
To ensure your washroom hand dryer remains dirt and vandal free, browse our extensive range of stainless steel hand
dryers today.

---
ARMADILLO ECO HAND DRYER
Ultra fast drying
8-10 seconds
Adjustable noise level
63 - 74 dB(A) at 1 meter
HEPA filter
Cleans the air inside the dryer
Compact design
295 x 320 x 165mm
Vandal resistant
Strong polished stainless steel cover.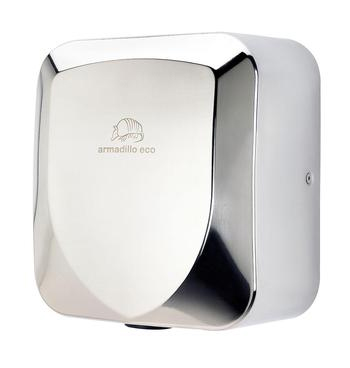 ---
ZEBRILLO HANDS IN HAND DRYER
High performance
750w longer lasting brushless motor
Double jet technology
2x air stream drying
Ultra fast drying
7-9 seconds
ECO switch
Choose from warm or cold air
HEPA filter
Cleans the air inside the dryer
Integrated water tank
Collects excess water & prevents slips & falls
Market leading
The only stainless steel hands in dryer on the market!
Contemporary appearance
Stylish stainless steel front cover.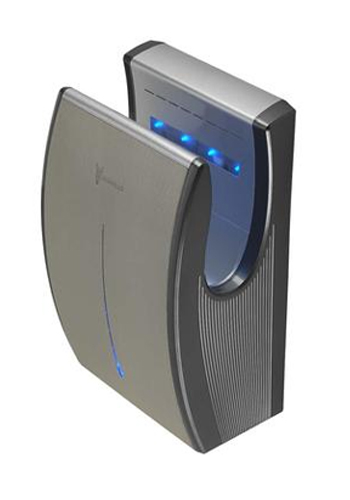 ---
AIRBOX V2 HAND DRYER
Heat control
Turn the heat off & save up-to 60% of energy costs
Ultra fast drying
Airflow speeds of over 220mph
Adjustable noise levels
Operates at an amazing 67dB
Compact design with small footprint
256 x 173mm
Strong & robust
Strong brushed stainless steel cover.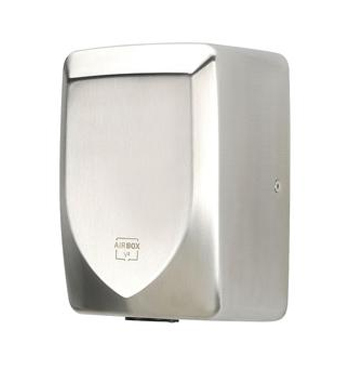 ---
KANGARILLO 2 ECO HAND DRYER
Fast drying
10-15 seconds
Powerful airflow
Airflow speeds of up to 245mph
Air filter
Washable filter for improved air quality
ECO air sensor
Smart auto energy saving heat adjust technology
Compact design
295 x 325mm
Strong & robust
Strong stainless steel cover with rounded profile.
Brushed or Polished
Available in either finish