Tapillo 2 in 1 Air and Water Tap
FREE Delivery on this item!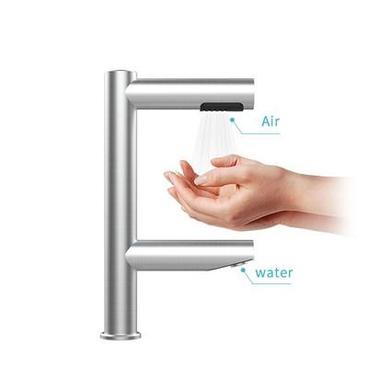 FREE Delivery on this item!
Next Business Day Delivery £10 regardless of quantity
Order before 2pm
Key Features of the Tapillo Air and Water Tap

Quick Dry — High-speed airflow, 10-15 seconds dry time, four air speeds for adjustment.

Air Tap Hand Dryer — The revolutionary design with up and down array to effectively slove the problem of water splash

Durable Construction — Using 304 stainless steel material cover in Tap, ABS plastic material cover in body, stable and durable.

Hygiene — With built - in Double filtration (HEPA + filter) to keep healthy and hygiene, prevent 99.9% of the bacteria from air.

Applications — Easy to install, Same size as normal faucet,Just remove the original faucet in any bathroom,suitable in all kinds of public toilets.

Improve efficiency — Greatly improve hand cleaning efficiency to finish hand washing and drying without leaving the sink.

Simple appearance — original F-shaped design, strong environmental adaptability

Intelligent System

Advanced sensing technology to avoid wrong induction. Air does not opperate when using water, water does not switch on when drying hands;
Power-off memory function;
Intelligent heating and forced heating modes;
Respiration light reminder function.