Three of The UK's Quietest Hand Dryers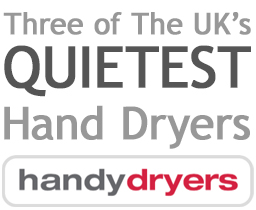 Handy Dryers are delighted to announce the results of independent noise testing carried out by the world renowned Noise Abatement Society. Independent tests were carried out on an extensive range of quiet hand dryers from suppliers all over the world to produce a shortlist of the best in class products. Handy Dryers has two products listed in the top 10. For a full list of our Extra Quiet badged quiet hand dryers.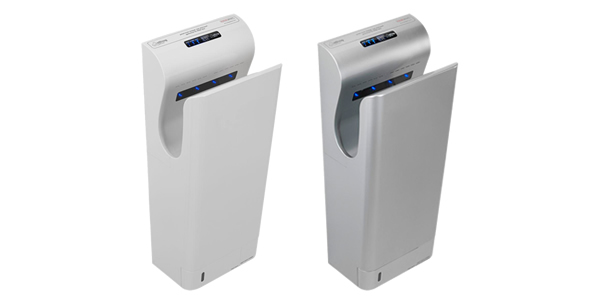 Amongst the quietest in the class of "hands-in" hand dryers is the Gorillo Ultra which is a state of the art machine incorporating waste water collection, HEPA filter and UV filter sterilisation.
The Gorillo Ultra has most recently been chosen as the preferred hand dryer for the NEC in Birmingham where it has now been installed through every washroom in the whole facility.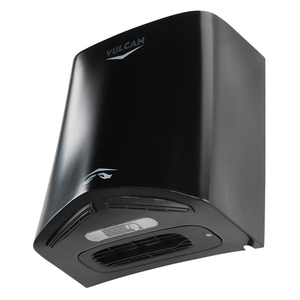 Although not available to test at the time we have a superb addition to our high usage, ultra low noise range – the Vulcan is a modern 'V' shaped air blade designed dryer that is built to last. The hand dryer comes with all the latest features you would expect in a state-of-the art hand dryer that is made for high volume environments. In independent tests the Vulcan Hand Dryer was found to operate at 74.5 dBA so we are proud to include it in our quiet hand dryer range.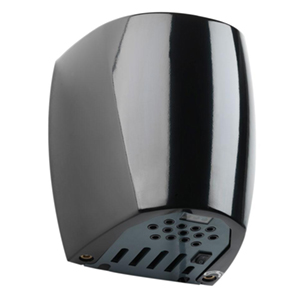 The small and stylish Dillo Hand Dryer comes in three different colours and with a sleek design while also providing speedy and effective hand drying consistently. The dryer comes in a choice of the highest quality polished solid chrome, white enamel powder coating or black powder coated cast aluminium casing, as well as having the unique option of inserting a scented perfume ring that ensure the combination of striking looks, robust durability and pleasant fragrances in the washroom at all times.
Discover our full range of quiet hand dryers.
Gorillo Ultra Quiet Hand Dryers installed at the Birmingham NEC
Quietly does it
Awarded our Extra Quiet Logo for operating at just 73 decibels during usage, this dryer is the ideal investment for noise-sensitive environments such as conference facilities, performance spaces and commercial office buildings.
Collects dirty water, with no fuss
Unlike a Dyson dryer, the Gorillo Ultra has been designed with a concealed water collection tank, enabling stagnant water to be collected without splashes or spillages.
It senses you
Gorillo blade dryer technology is remarkably different. It features double the usual number of infrared sensors, meaning it can detect hands from different directions simultaneously.
It looks the part
Available in sleek silver or white finishes, the Gorillo Ultra will provide an instant style update to washroom facilities, as well as impeccable drying performance.


Gorillo quiet blade hand dryer with HEPA filter clean air technology.