Here at Handy Dryers we have developed a superb range of hands in hand dryers sutable for all modern washrooms.
These hygenic hand dryers include HEPA filters as standard helping protect your customers and your staff.
And this range is expanding!
Unlike a Dyson Airblade AB14, the Gorillo range has been designed with a concealed water collection tank, enabling surplus water to be collected without splashes or spillages. Creating a cleaner and more hygenic washroom.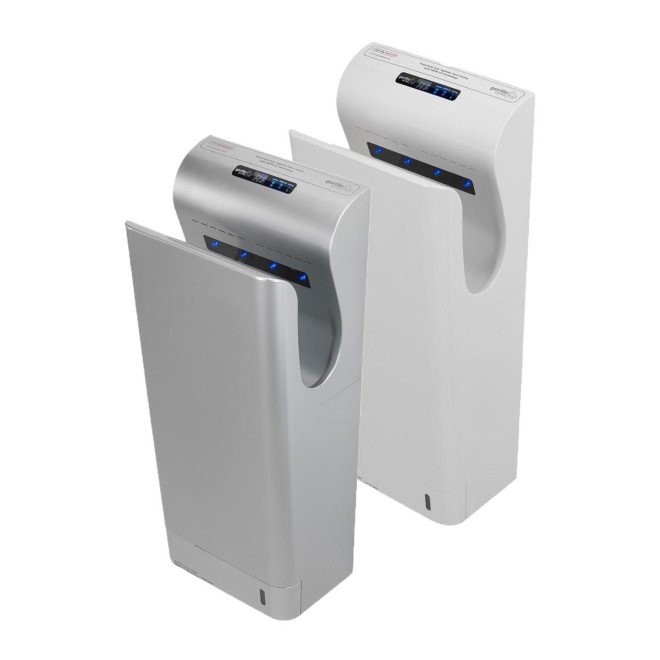 This beautifully designed, but robust hand drying powerhouse, is the most popular within our hands in range, suitable for even high usage washrooms.
Offering HEPA UVC sterilising function, as well as an amazing low decibel rating of 73 & a higher than average waterproof rating of IP24.
Offered with a full 5 Year warranty.
The Gorillo Pro offers an impressive brushless motor speed, with a HEPA filter system supplied as standard with every unit. Offering a fast and efficient dry, with added sterilisation features too.
The Gorillo Blade is a similar model to the Gorillo Pro offering the same superb drying time, with a brushed motor and an optional HEPA filter. This model is more cost effective but brushed motors are not as long lasting. So in a high footfall washroom the Gorlillo Pro or Ultra are recommended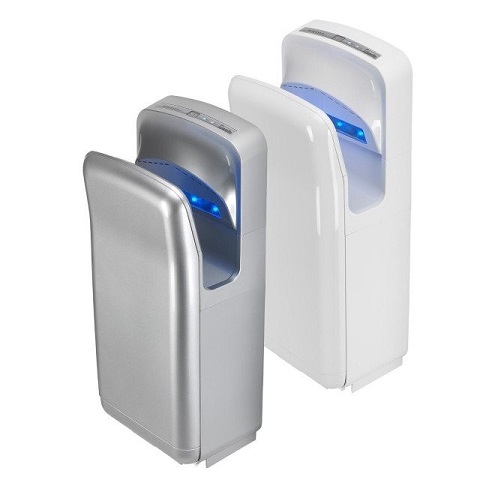 The Gorillo Junior is the slimline, quiet alternative within our hands in range. Suitable for washrooms where space is more limited, and noise levels are paramount.
What this slimline unit loses in width and sound, it makes up for in functionality and appearance! With an impressively quick drying time and modern exterior design this unit is a small but mighty option.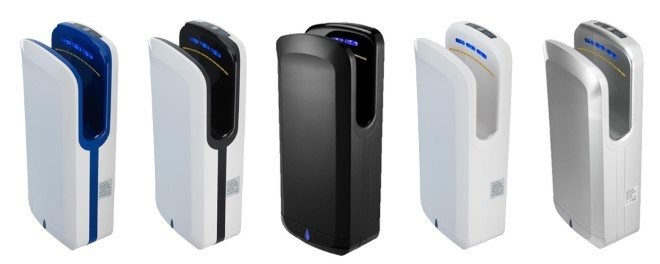 What's the difference?
Our handy comparison guide will help you navigate the best hands in dryer option for you & your washroom...
Introducing the brand new....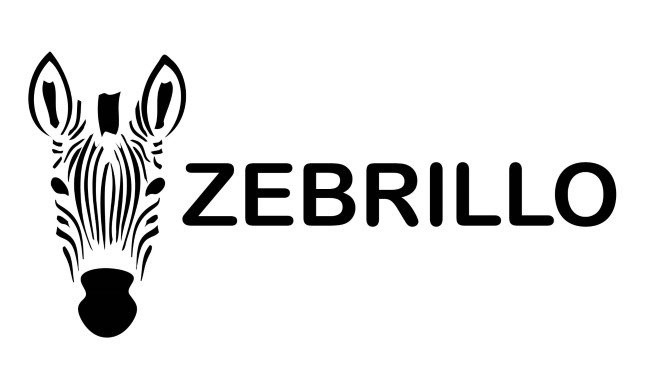 Our first ever fully stainless steel hands in dryer, offering a high waterproof rating and a full 5 Year warranty period. With double jets allowing for an exceptionally fast drying time and HEPA sterilisation function included as standard with every single unit.
This superb hand dryer offers all the Handy Dryers functionality you have come to know and love, within the most technologically advanced unit we have ever designed.
In stock now and Available for next day delivery.