Washrooms should be accessible, is yours?
Have you ever been in a washroom and noticed a black hand dryer in there? Well, as it turns out, not only are they incredibly stylish, but they are also helpful for visually impaired people! The contrast between a black hand dryer and a light-coloured wall makes it much easier for people with sight problems to locate the hand dryer.
The majority of hand dryers in washrooms tend to be white, which you may think makes the washroom look sleek and aesthetically pleasing. However, it makes it challenging for individuals with visual difficulties to locate the hand dryer from the wall.
And get this - studies have shown that black hand dryers are less distracting than brightly coloured ones. Black hand dryers can be super helpful for visually impaired individuals who may become overwhelmed by too much visual stimulation.
Washrooms that are suitable for everyone
Sensors that activate the hand dryer can often be tricky for visually impaired folk to find and use. A black hand dryer against a contrasting wall helps them a lot, allowing them to dry their hands efficiently.
Remember next time you come across a black hand dryer, it's not just about style, it's about accessibility for visually impaired users.
Discover our incredible range of black hand dryers. Find one that suits your washroom best.
Meet 3 of our hottest black hand dryers
The AirBOX V2's philosophy is all about being low-cost and high-performance. Cutting-edge hand dryer technology shouldn't have to break the bank. Turn the heat element off to save over 60% of energy!
The AirBOX V2 is extremely durable and ensures that it always stays looking sleek and performs at its optimal level.
Adjust the sound level for those sensitive to loud noises
The AirBOX V2 is speed and noise controllable, which is great for accessibility as users who are noise sensitive can have the noise level adjusted to a more suitable level, with 67dB being the lowest.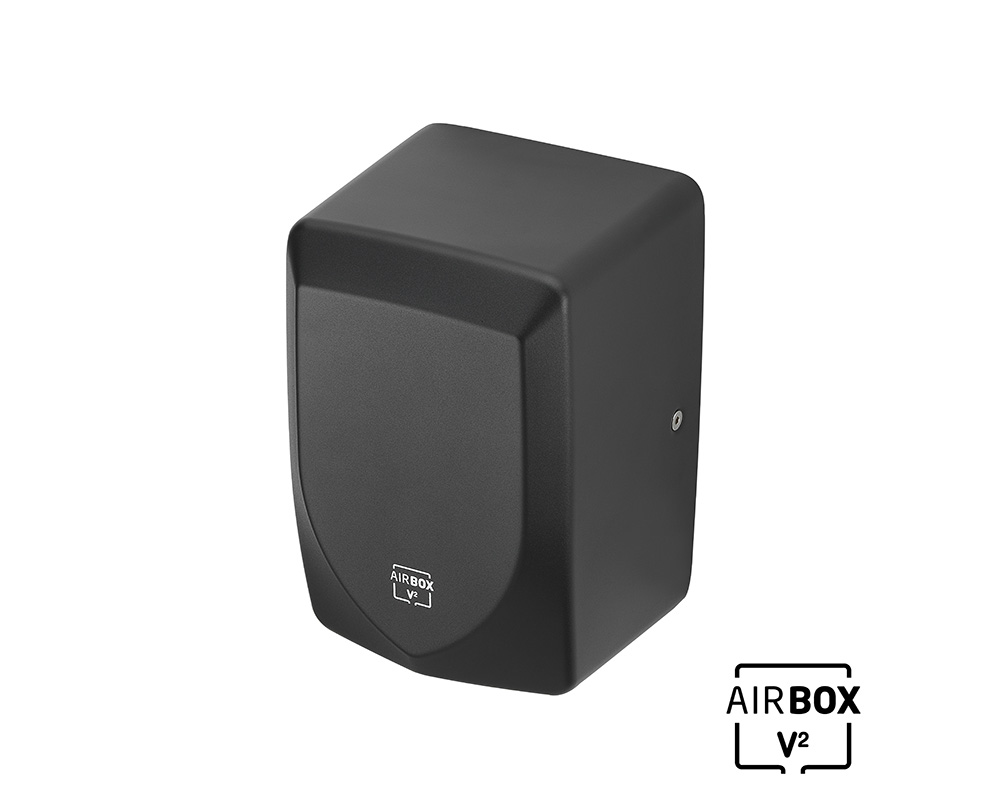 The Kanagrillo 2 ECO is advanced in every way. Dry soaking hands in as little as 8 seconds!
Not just powerful, but smart too
Keep your costs down with its smart ECO air sensor, which will detect the ambient air temperature of your washroom, and then automatically adjust airflow temperature. The Kangarillo 2 ECO uses just 0.6kW per use, meaning that it's perfect for businesses that have extremely busy washrooms.
The Kangarillo 2 ECO in black adds both accessibility and sleekness to your washroom.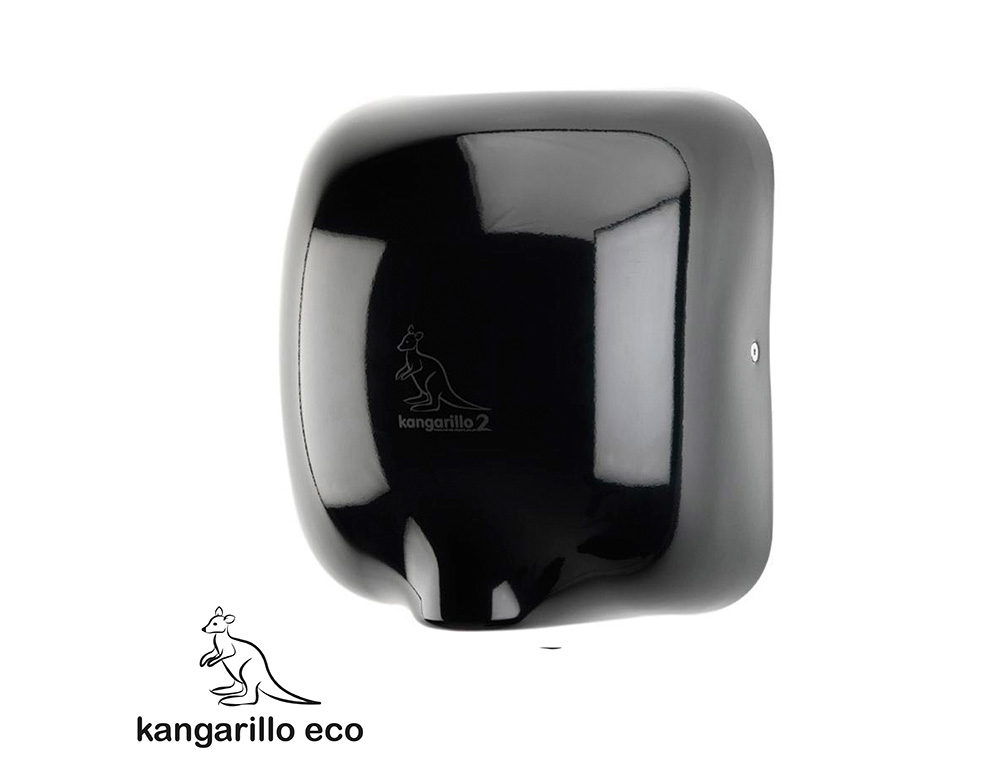 The Gorillo Junior allows you to dry your hands both quickly and quietly. Dry your hands in under 9 seconds at just 70dB!
Cleans as it works
The Gorillo Junior contains an integrated UV-C lamp that casts a sterilising glow over drying hands, making the majority of bacteria harmless in the process.
More to this, the Gorillo Junior further reduces the spread of harmful diseases with its inbuilt HEPA filter that catches nasty germs and particles of human waste that float in the air.
Limited space, no problem
The Gorillo Juniorís slender stature allows it to squeeze into the smallest of washrooms, making it the perfect addition to washrooms where space is an issue.