STERILLO THE HYGIENE INNOVATORS WELCOME CLASSROOM PURIFIER TRIAL
Leading hygiene innovators, Sterillo, welcome the Government's recent announcement to trial air purifiers and UV light in schools to combat COVID-19.
The trials, which aim to curb the spread of coronavirus in classrooms, are taking place in 30 schools across Yorkshire. One of the purifiers being tested features UV light, the same bug-busting technology that is found in the Sterillo DUO hand dryer and Sterillo UNO purifier.
Steve Levy, Managing Director of Sterillo, said: "UV light has been proven to kill harmful bacteria and viruses in the air, leaving a more sterile and sanitised airspace for those around. It is fantastic to see the government recognising the benefits of air purification, especially given COVID-19 transmission is predominately airborne.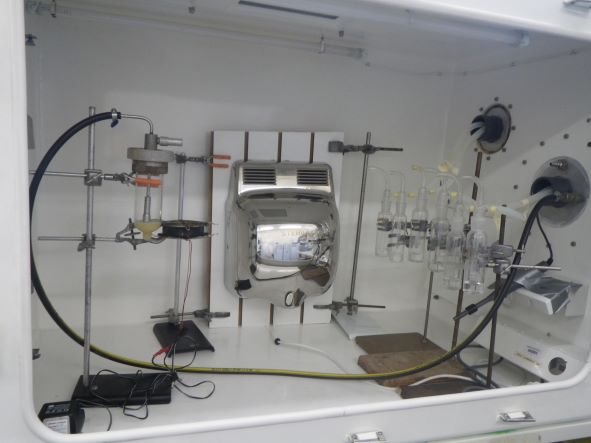 "The classroom poses numerous challenges when it comes to hygiene, with multiple-shared surfaces and children working and playing in close contact. However, we have every confidence that the technology will step up to the challenge and ensure a safe environment for both pupils and teachers.
"We know that UV light has the potential to be a game-changing solution, not just for schools but other settings too. These trials will showcase what this technique can achieve and provide much-needed reassurance about hygiene, as people return to normality post-lockdown."
The Sterillo DUO hand dryer and Sterillo UNO Air Purifier both use the latest Germicidal UVC light technology, which treats the surrounding air and renders germs unable to perform vital cellular functions.
The technology, which has been extensively tested at the UK Government's Public Health England labs at Porton Down, has been proven to kill 98.9% of germs within one hour of being switched on. It then continues to sterilize the air continuously, up to ten times every hour.
The Sterillo DUO hand dryer combines this air sterilisations technology with the high-performance, industry-leading Kangarillo II ECO hand dryer. It is the only hand dryer in the world capable of killing viruses like COVID-19.
For further information on the Sterillo technology, visit the site.
Sterillo Duo - Odour control and Germ Killing technology.
Handy Dryers sets the bar high in washroom air care. With the Sterillo room sanitising hand dryer that remove offensive odours instead of just masking them.
Combining advanced germ killing UVC technology with a powerful hand dryers leaves washrooms with a massively reduced level of bacteria and smelling fresh.

Sterillo hand dryer incorporating Germ Killing and odour control technology.