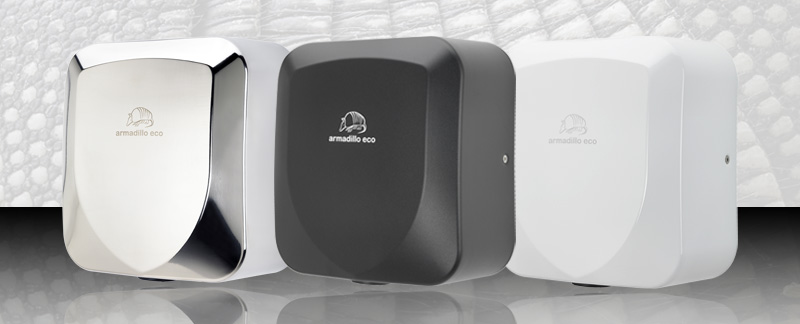 THE ARMADILLO ECO HAND DRYER

No stranger to hard work
Engineered for strength and reliability over a long lifespan, the Armadillo ECO is made with the most durable materials available and is capable of withstanding constant use.
Ultra quiet



There is no compromise when it comes to power and noise with the Armadillo ECO. Simple switch functions allow you to not only switch off the heat element for an ultra ECO dry but also turn down the power of the dryer, which will result in a dry time of roughly 15 seconds at an amazingly low 60dB at 1x meter.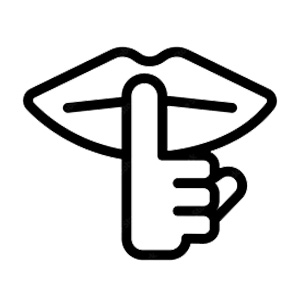 High speed



Fitted with highly advanced airflow technology, the Armadillo ECO Hand Dryer offers amazing dry times of around 8-10 seconds when on full power. At 69dB, this provides a super quick and ultra low volume dry!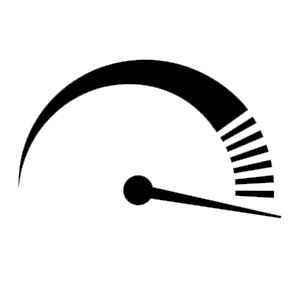 Easy to accomadate



The Armadillo is easy to install even in the smallest of bathrooms. It's wall plate is sized at just 295 x 320 x 165mm. At such a compact size, this hand dryer could open up a world of possibilities during a bathroom refurbishment.
Stylish colour options



The Armadilloís complementary stainless steel armour isnít just tough, itís a stunning sight to behold but if polished stainless steel isn't right for you, then the Armadillo ECO is also available in black and white.