EcoBreeze Air Care System Service Pack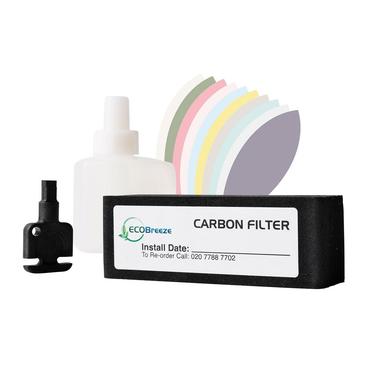 enlarge
Next Business Day Delivery £10 regardless of quantity
Order before 2pm
The EcoBreeze Service Pack contains all the vital components to keep your Ecobreeze unit functioning correctly and keeping your area smelling beautiful with clean air.

It contains replacement particulate filter, carbon filter and recyclable scent refill bottle in a variety of fragrances.

Your service pack will come as one of nine completely unique and desirable fragrances.

Magnolia Rose
Citrus Bloom
Lavender
Clean Linen
Guava and Passionfruit
Blossom Fruit
Green Tea
Chocolate Cake
Tropical Heaven

EcoBreeze prides itself on providing a high quality solution to air quality and fragrance but not at the expense of sustainability. That's why many of the components of the service packs are fully recyclable.

An average Ecobreeze unit is recommended to have 6 service packs over 12 months depending on the intensity of use, save when you buy packs of 6 from Handy Dryers today.
You May Be Interested In: