You might think a hand dryer is a hand dryer. And, for the most part, that's true. With a maximum airflow of 245 mph, the Sterillo dries hands – quickly. But its patented technology means it also overcomes the odours associated with uncleanliness and infection. Here's how: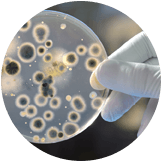 1. Every time a toilet flushes, tiny particles containing fecal matter are released into the bathroom air
2. It's these fecal particles (in particular, inhaling them) that cause odours
3. When it's not drying hands, heated plates inside the Sterillo silently and continuously draw in bathroom air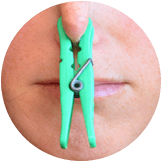 4. The Sterillo then blasts the air with germicidal UVC light
5. The high frequency light – commonly used to disinfect hospitals, ambulances and care homes – disrupts germ DNA, killing germs off
6. And by destroying germs, the Sterillo destroys unwanted bathroom odours
The Sterillo is the first and only hand dryer in the world capable of destroying airborne germs, improving sanitation and eliminating odours.
The Sterillo doesn't mask odours. It removes them.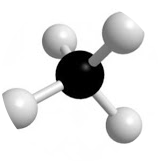 Independent UK government tests found the Sterillo to remove 99.96% of the common contaminate Staphylococcus Epidermidis from the air within two hours. Unlike air fresheners, the Sterillo doesn't mask odours. It removes them.
The Sterillo has a unique ability to clean the air and eradicate odours. It sets a new standard of hygiene few can match – and an odour-free environment few can offer.

Our gents staff toilets seem like a different place… the units have made a huge difference to the atmosphere, there are now no unpleasant odours at all.
Adrian Tyler, Area Purchasing Manager, The Dorchester Hotel
So while all conventional hand dryers may appear to be equal, the Sterillo stands out in a class of its own. As well as drying hands, it has the power to reduce the spread of disease and infection – and upgrade the quality of not just toilets but service as a whole.